>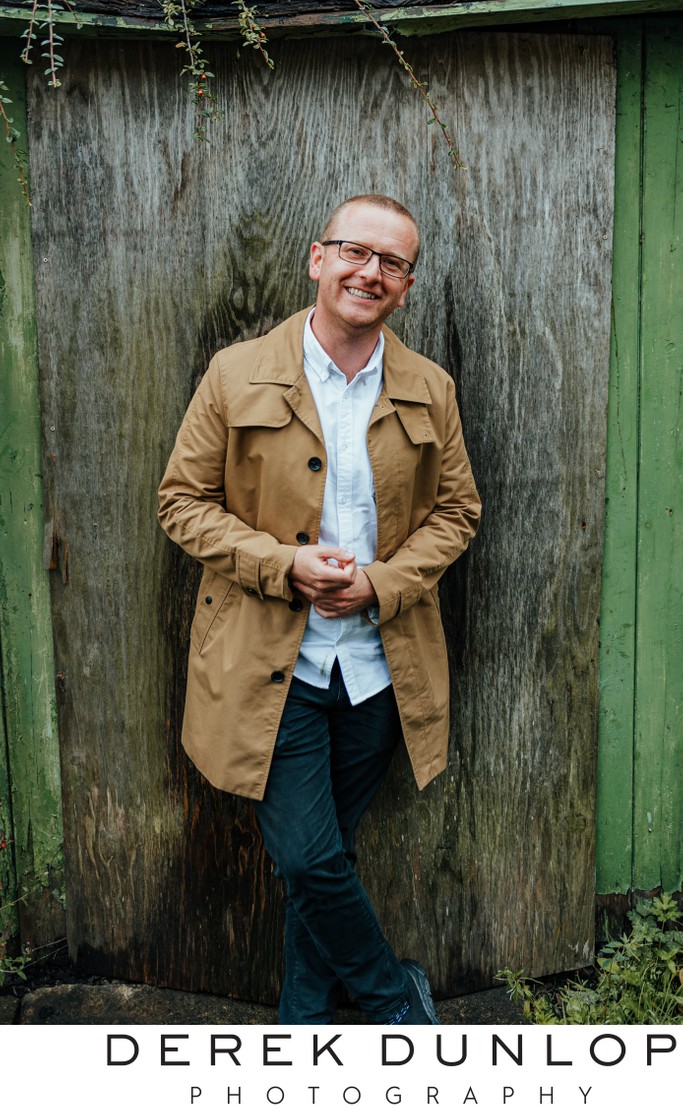 SCOTLAND WEDDING PHOTOGRAPHER
Thanks for viewing my page - I hope you are well - How may I help you?
Hi my name is Derek Dunlop, I am an Ayrshire Photographer living in Troon, part of the United Kingdom with my other half and our wee dog Myla.
Long before I pick up my camera, my first job is to listen to your hopes, desires and dreams. What kind of wedding are you having?
---
At a young age I discovered my passion for creativity and artistry when I bought my first camera. My Grandfather encouraged me to pursue my talent and I spent my youth practising with light, shadow and colour.
---
Through years of persistence, dedication and practise I have developed a signature style that incorporates clean and contemporary, yet classic photography, while ensuring that each collection is personalised to the client and has it's own fashionable flair. Whether it is your wedding, a fashion magazine or business marketing.
---
I hold the skills to adapt my talent to your needs. I look to meet your expectations and excel them in every way.
---
The idea of having your photo taken is commonly associated with unnatural posing accompanied by feelings of awkwardness and self-consciousness. As your photographer I see it as my priority to make you feel as comfortable as possible in front of the camera as I truly believe that emotion is reflected in an image. My aim is to capture true happiness- whatever the occasion- and produce images that allow you to relive this feeling for the years to come.
---
Despite my achievements, my mind is always ticking and I love facing new challenges, hearing new ideas and discovering new ways to capture your finest moments.
---
I have always imagined a photograph to be like a jigsaw puzzle; a formidable yet enthralling challenge of piecing together light, emotions and colour. The idea of transforming something to create a conceptual set of images is what has built the foundations of my drive to become a professional photographer. With practise and endless experimentation, I have come to acquire the skill of being able to mould a location into multiple dimensions and alter light to create emotion and atmosphere.
---
Having struggled with dyslexia as a child, I discovered art to be a way of channelling my individuality. I initially found a love for photography after borrowing a camera from my Grandfather, which I used to capture shots of street life in Thailand. As I became more passionate about art, I bought my first camera: a Canon 40D. Photography has allowed me to challenge myself, take risks and experiment. For example, at the beginning of my photography career I was happy to act as a fly on the wall; capturing scenes as they happened; however as soon as I was asked to direct subjects I lost all confidence. By gaining experience and reflecting on my work I have followed a path of improvement. For my first ever shoot with a model I was terrified and scared to do the wrong thing, however post-shoot I felt accomplished and more determined than ever before. I can proudly say that it was from the very beginning, I knew that photography was something that I wanted to master and make a living from.
---
I am inspired by many photographers including Jerry Ghionis and Roberto Valenzuela. I love to take inspiration from my idols and form my own concepts and ideas that I can channel in my shoots. Photographers such as Ghionis and Valenzuela have also inspired me to become more experimental in my style and push the boundaries of traditional photography to create contemporary and sleek images while maintaining traditional beauty. In particular it is Ghionis's photography that has inspired me and drawn me to a simplistic yet modern style of photography.
---
Not only this, but I adore his ability to bring out true emotion in his clients and this has pushed me to improve my communication skills in order to direct and build rapport with clients. I have also worked hard to improve my photography writing skills and I have developed my ability to evaluate my work and also come to my own conclusions.
---
I have always been a compassionate and empathetic person and my desire to help people led me to my career as a Support Practitioner. I believe that this emotional intelligence is translated in my work as a photographer. My primary aim during a shoot is to make my clients and comfortable as possible and make their time with me as enjoyable as possible. As my skills have improved and my confidence has grown, I have taken a keen interest in wedding photography. I love to meet and build relationships with families, brides and grooms: I believe that this allows me to capture true emotion on the day of a wedding.