Natural Wedding Moment at Dalmeny Park Hotel
Such a beautiful moment with the bride & friends on this lovely day in 2019 in Glasgow. I love capturing moments as they happen at weddings. What a bright and wonderful day it was back in 2019.
When I got asked to photograph this lovely couples wedding at their local venue in Barrhead. Was over the moon. To capture their day as it unfolded.
REVIEW - "Derek is a wonderful photographer and a super warm, friendly and fun dude to have taking your wedding pictures. He came highly recommended by a friend and even still managed to exceed expectations.
Derek took our wedding pictures from before the ceremony until the first dance and captured a perfect mix of requested group shots and reportage style - ensuring we have amazing memories of all who joined our special day.
An absolute professional who has clearly invested a lot of time studying and perfecting his craft. He balances his awesome creativity with great business skills - fab communication, plenty of time to meet and discuss requirements and also keen to get to know his clients so ensuring personalised shots.
I really hope our paths cross again soon with Derek and Katie. Thanks so much! x"
Natalie Stevenson Celebrant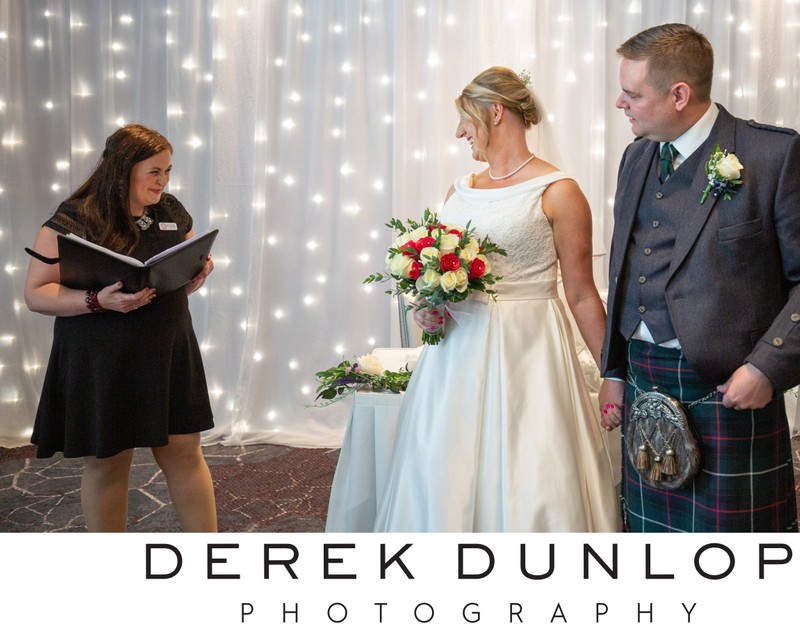 1/640; f/5.0; ISO 125; 70.0 mm.