Ayrshire Wedding Photography
Scotland & UK Wedding Photography
Weddings can be photographed anywhere in the world. But Scotland has some of the best locations for future brides to have their wedding or elopement photographs getting taken. We are based in Scotland but often travel around to such places at Skye, Dundee, Edinburgh, Glasgow, Dumfries.
Often what we love is a new location with a fresh set of eyes. Being a photographer and understanding light is more important than the location cause lets face it. The light changes more than the location.
Wedding Day coverage
Weddings can typically be broken down into four segments unless its an elopement: getting ready, ceremony, formal and the reception.
Getting Ready / Preparations
This part of the day is focusing on the couple as individuals, with their family & friends.
Brides are photographed with parents, grandparents & bridemaids as they prepare for the event, and more portraits of the bride before and after putting her gown on. A chance for a revile with her parents. Also with the bride alone showing the detail of her dress, her jewellery and flowers as well as close up portraits and full length shots before and after putting her gown on with also her bridesmaids when they're ready.
Grooms could also be photographed with families and groomsmen / additional time spent if they choose on portraits of groom alone, including details and variety of different poses.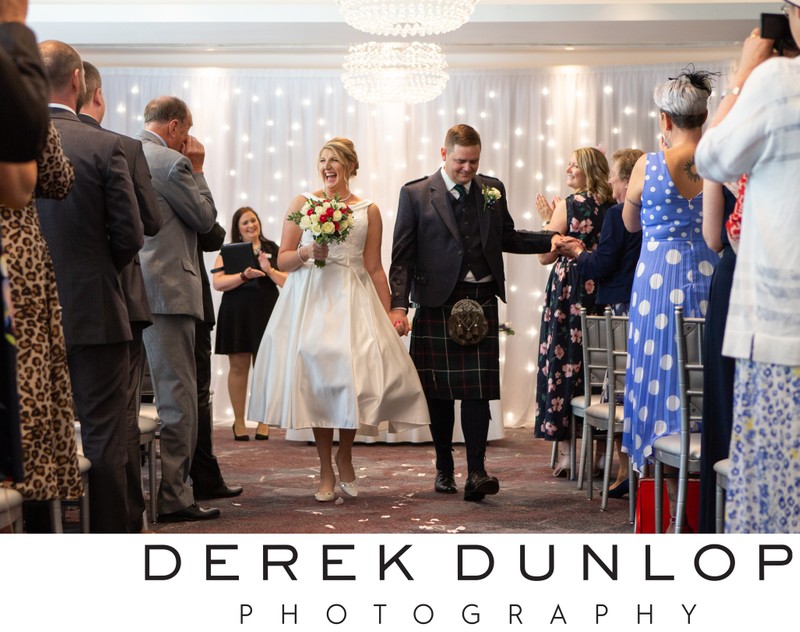 Ceremony
The ceremony part of the wedding day can be anywhere from a little time to over a hour, depending on preferences or religious beliefs of the couple. During this time, we would be capturing the moments of the couple and friends and family. There will be speeches by the officiant and could be a few readers, the exchange in vows, wedding rings, then the first kiss. The marriage certificate is signed as either a part of the ceremony or separately and the happy couple is now officially married.


Formals
Formal portraits taken on the wedding day include the couple with each of their families, could be a shot with the entire wedding party and the wedding couple alone.
Generally, some photos are taken at the venue, as well as the reception or a other location chosen by the couple pre-wedding meeting specifically for portraits.
Family photos from each side are taken in groups and the couple have decided and planned the group shots pre-wedding at our meeting. Taken in groups then breakdowns of each. The bride with bridemaids, groom and all groomsmen, then the couple with flower girl and ring bearers. All are photographed and then we spend time with the newly married couple.
Reception
The celebrations often last for a few hours, pre-drinks, speeches, first dance, toast blessing, cake cutting and a number of other formalities and it is worth while talking to your photographer about these so they know what to expect on the day.
Reception photojournalism captures the fun and exciting atmosphere of a good party. Think of it as event or club photography capturing all those moments as people are enjoying themselves, the feel good vibe, with people laughing. Casual group photos dance floor snapshots feature guests celebrating with the newlyweds and the room details photographs that highlight your wedding day.
---
You will see that I have many examples of wedding photographs in my gallery, from my journey as a working professional.
I truly believe that If you specialise in wedding photography then you should be a master at all genres. If you take the veil off its a headshot & portrait. Its family group portraits. A fashion shoot. Detail shots, Photojournalism at your ceremony. Event photography at night time.
Have a look and get in touch. I have worked along side some amazing people on my journey and its forever growing. I cant wait to meet you
Limited to 25 weddings per year. See if I'm available for your special day
If your having a small wedding or elopement then you know that photography is key to your memories. You want someone that will take care of you. Derek Dunlop is committed and is respected from some of the best photographers in the world including Jerry Gihonis for his outstanding work.
Today is the beginning of a new day. Make it a good one people
Smile
Let's start talking........
Areas of cover

- Scotland Wedding Photographer - Ayrshire Wedding Photographer - Glasgow Wedding Photographer - Edinburgh Wedding Photographer - Skye Wedding - Dundee Wedding Photographer. All over Scotland & UK.
My best shot is my next shot!